El Halahe-Anti-aging-(Venezuela)-Posted on April 18th, 2016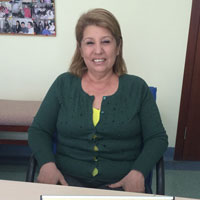 Name: El Halahe
Sex: Female
Nationality: Venezuelan
Age: 59
Diagnoses: 1. Level II Hypertensive (high risk) 2. Hyperlipemia 3.Coronary Heart Disease, Stable Angina
Date of Admission: Mar.17, 2016
Treatment hospital/period: Wu Medical Center/13 days
Before treatment:
El Halahe developed a headache 4 months ago, so she went to the hospital and discovered that she had high blood pressure, the highest reading was 160/100mmHg. The doctor prescribed Candesartan 8mg qd and she felt better. Her appetite improved later last year and she gained 4 kg. Her cholesterol level was higher than normal for 4 months, but she wasn't put on any medications. She has no history of other diseases or allergies to any medications. She does not drink. She has not menstruated for the past 3 years.
Admission PE:
Bp: 146/89mmHg, Hr: 70/min. El Halahe was in good spirits. She was a little overweight. There were no yellow stains on the skin. There was no throat congestion. The tonsils were not swollen. The respiratory sounds in both lungs were clear, with no dry or moist rales. Hr: 70/min, the heart rhythm was regular. The second heart sound was overly active. There was no obvious murmur in the valve area. The abdomen was soft with no rebound tenderness. The liver and spleen were normal. There was no edema in the lower limbs.
Nervous System Examination:
El Halahe was alert and in good spirits. Her sleeping patterns were normal. Her memory, orientation, judgment, comprehension and calculation abilities were normal. The forehead wrinkle pattern was symmetrical. The tongue was in the center of the oral cavity. The eyeballs could move flexibly. The pupils reacted normally to light stimulus. She was able to raise the soft palate strongly. The neck was soft and had no resistance. She was able to shrug her shoulders strongly. The muscle power and muscle tension in all four limbs were normal. The tendon reflexes in all four limbs were normal. The bilateral palm jaw reflex was negative. The bilateral pathological sign was negative. The meningeal irritation sign was negative.
Treatment:
After the admission, El Halahe was diagnosed with 1. level II hypertensive(high risk) 2. hyperlipemia. At the fifth day, she had paroxysmal precordial pain. The ECG showed ischemic change, oral nitroglycerin was effective for her. El Halahe has coronary heart disease and stable angina, so the doctor gave her treatment to reduce the cardiac load, lower the blood pressure, and regulate the blood lipid level. She also received 3 mesenchymal stem cell injections to fight against her physical decline and to improve body functioning.
Post-treatment:
After the completion of the 13 day treatment, El Halahe's mood improved and she had more energy. She felt less discomfort, her blood pressure and blood sugar level were stable. Her blood lipid level was lower than before.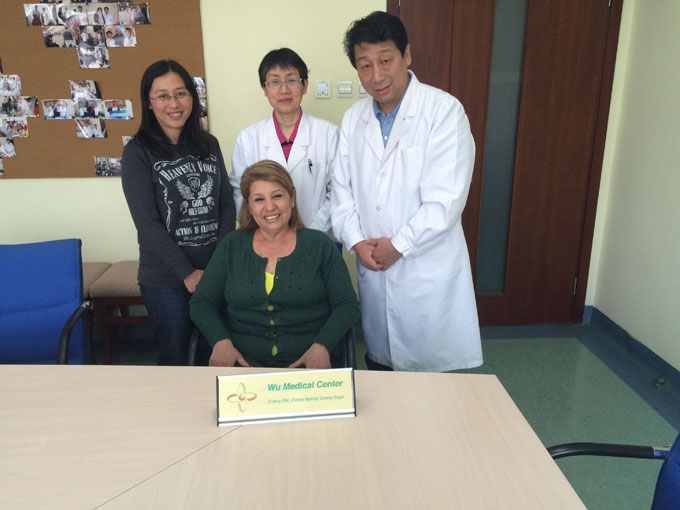 (Download the Windows Media Player Firefox Plugin if you are using Firefox browser.
To know more,Please read Using the Windows Media Player plugin with Firefox.)